July 25, 2020
Want to try your hand at these challenges? There's a couple of things you can do!
From writing, to research, to images, find your preferred way to contribute with our eleventh theme: Couples!
As part of the Unified Community Platform project, this wiki and 38 others will be migrated to the new platform in the next few weeks. Minimal changes are expected as part of this migration. Read more here.
Characters in Oracle of Seasons
A list of the main and supporting characters in Oracle of Seasons.
Main Characters
Supporting Characters
Oracle of Seasons (Himekawa)
Link's Grandfather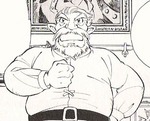 An elderly man who wants nothing more than for Link to live up to the legacy he has set, and to become a master swordsman. Despite his tough appearance, he is quite emotional deep down. He lives with his wife on a small farm.
Link's Grandmother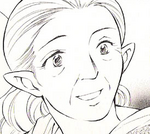 A caring woman who is able to talk Link into actually trying to live up to the legacy his grandfather has set. She lives with her husband on a small farm.